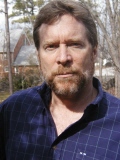 An interview with Thomas Griggs
---
Challenging "isms" with Thomas Griggs
So who needs multicultural training, anyway?
Thomas Griggs, a skilled leadership consultant specializing in dealing with racism, sexism, classism and other forms ("isms") of oppression, says we all do.
"Who are the oppressors?" Griggs asked rhetorically. "Every single one of us. We're all wounded and we're all wounding [each other]."
Griggs said it's not productive to rank order of who is the most victimized in society.
"It's not useful to try and vote on which 'ism' is the worst," he declared. "No one human being is completely in a privileged group and no one human being is completely in a victim group. Every human is in both groups."
There are, however, a number of identifiable "target groups" that have suffered through the ages because of social elitism, including the homeless, the uneducated, convicted felons, blacks, gays and women.
"As a white Christian heterosexual man I can feel oppressed, offended and angry, but that doesn't change the fact that for hundreds of thousands of years men have dominated women."
Griggs said he consciously works at eliminating racism and sexism in his own life but he still engages in "unintentional acts."
"My homework is to account for 'unintentional acts' as a non-target member," Griggs said. ("Non-target" refers to the traditionally more privileged groups who are not the targets of oppression.)
The cost of historical sexism to men is deep and lethal, he noted. Referencing Warren Farrell's book on The Myth of Male Power, Griggs added this: "Similarly, the cost to whites of historical racism is incalculable. As a result, we have a lifetime of homework to undo the damaging programming we have received in our own non-target groups. I would love to see a group for whites as effective as MKP has been for men."
As President and CEO of New Science Consulting Group, Inc., Griggs is actively involved in organizational change as well as social change. The full-service management consulting firm is best known for its unique on-site training programs in Executive Leadership Development, Strategic Partnering, and Cross-Cultural Teaming. With offices in North Carolina and California, New Science has done work for IBM, GlaxoSmithKline, SAS and Nortel Networks.
In 1993, Griggs encountered The ManKind Project (MKP).
"I saw in MKP an organization that was far more ready to do serious multicultural work than any organization I had seen before."
Griggs enumerated four reasons for MKP's openness:
First, MKP was already an intra-cultural group.
"In the workshops I do, we separate people into groups to work with folks like themselves," Griggs noted. "MKP was already a group of men who had seen the importance of helping one another."
Second, MKP encouraged "self'-focus."
"Here was a group where a man could look at himself and his own behavior and not make generalizations about the world."
Third, a connection to "emotional literacy."
"A man must be willing to recognize the basic emotional families - mad, sad, scared, peaceful, powerful and joyful - and know what they mean and how to deal with them ... know how to take responsibility for deep emotions in intense encounters."
Fourth, the ability to look at "shadow."
"Shadow is the part of me I'd really rather not look at," he said, chuckling, "that same part others can see anyway."
The timing must have been perfect for Griggs to join MKP because a few years later, following his facilitation of a local Center's leadership retreat, he was invited to work with the International MKP Executive Committee. He then attended and facilitated every Executive Committee meeting for the next two years.
"Some experienced members said the organization was threatened with extinction, or at least a serious split, during a time of dramatic expansion and reorganization," Griggs recalled.
Griggs described the problem of two influential approaches to leadership within MKP. Without naming names, Griggs assigned one style the "Corporate Non-Profit" label and the other the "Charismatic Voluntary Association."
"The warring forces at the time were just convinced they were right and the other group was out of touch," he continued. "In a ritual process, we had senior representatives of the two cultures honor each others' strengths and weaknesses."
After successfully diffusing the conflict, the MKP Executive Committee asked Griggs to use the same model to help MKP reach out to all men in a world-wide multicultural program. At their request Griggs drew up a proposal to identify and initially train 30 men from around the world as a Multicultural Resource Team to lead MKP's initiative.
At the same time, a multicultural leadership training track began under the banner of Organization and Community Leadership (OCL). The OCL training has now been attended by more than 400 people from MKP and the Women Within Community (a sister branch of MKP).
Griggs' work has had an enormous influence on many leaders within MKP including Bob Tuggle.
Tuggle is involved in developing the multi-cultural program nationwide. He has participated in four OCL workshops and now conducts multi-cultural trainings in small group settings.
In a conversation with A Man Overboard, Tuggle spoke of his "internalized oppressions" - one of the insights gained from OCL.
"When I can see better how someone else oppresses me," Tuggle said, "I can see how I do that to myself."
As a bi man in a straight world, Tuggle said he is learning to be more comfortable with himself.
"I have chosen not to wear an earring at work because it just felt a little too 'gay,'" he said. "I don't talk about my partner because it paints me as gay. To a big degree, the reason I am not rising to my own power is because I have agreed to play the game the same way the non-target group (heterosexuals) wants me to in order to make them comfortable."
Tuggle said his OCL involvement has helped him make more clear decisions and choices in his life.
"It (OCL) makes me evaluate those [shadow] pieces of myself," he concluded. "And the first thing I do is to empower myself to NOT act as if there is something wrong with me."
Sounds like multi-cultural training could be beneficial for every man - everywhere.
For more information contact:
New Science Consulting Group,Inc., tgriggs@nscgroup.com MKP Multicultural Resource Team: Darryl Moment, FireEagleDC@aol.com
Visions, Inc.: Visions-inc.com

© 2005 Reid Baer
* * *

The fame you earn has a different taste from the fame that is forced upon you. - Gloria Vanderbilt

Reid Baer, an award-winning playwright for "A Lyon's Tale" is also a newspaper journalist, a poet with more than 100 poems in magazines world wide, and a novelist with his first book released this month entitled Kill The Story. Baer has been a member of The ManKind Project since 1995 and currently edits The New Warrior Journal for The ManKind Project www.mkp.org

. He resides in Reidsville, N.C. with his wife Patricia. He can be reached at E-Mail.

---
| | | |
| --- | --- | --- |
| | | |
Contact Us | Disclaimer | Privacy Statement
Menstuff® Directory
Menstuff® is a registered trademark of Gordon Clay
©1996-2019, Gordon Clay