AIDS & Aging

---
Menstuff® lists resources that offer information or services regarding AIDS.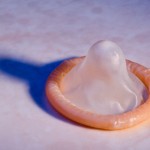 Proper condom use can prevent the transmission of many STDs including HIV/AIDS
Recent studies have indicated an increase in the numbers of HIV positive older adults. This has increased public health interest in what is causing this phenomenon and what might be done to prevent future incidence. The following Internet pages help frame the problem, identify resources, and give links to support organizations.

Basic Information
Fact Sheets
Statistics
Articles About Older Adults
Organizations
Aging Network Programs
Bibliography and Research Abstracts

Bibliography and Research Abstracts
* * *

---
Contact Us | Disclaimer | Privacy Statement
Menstuff® Directory
Menstuff® is a registered trademark of Gordon Clay
©1996-2019, Gordon Clay