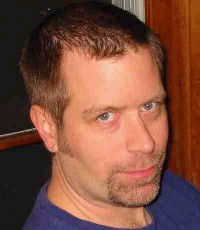 An interview with Dmitri Bilgere
---
What is an
"Initiated Man?"
By Dmitri Bilgere
I think I measure whether a man is "initiated" or not by asking these questions:
Does he indulge in "magical thinking," expecting that everything will go his way, with no effort on his part?
("If I put it out to the universe, it'll just manifest as I sit here! Some day I'll...") Or does he accept that work is involved?
Does he indulge in "one thing" thinking, believing that some single event will fix his life or bring him big success (ie, "I'll write a big best seller as my first book," or "I'll design a great workshop and everyone will come to it" or "I'll make this one investment and it will make me rich."? Or does he see success as a matter of many small steps?
Does he do well with what he's been given in life, or does he demand to be given more before he does well with it? ie, does he manage his money well, or does he wait until he has more before he manages it well? Does he take good care of the car he has, or does he wait to have a better car before he takes care of it?
Have the betrayals of life made him seasoned and experienced, or cynical and bitter?
Is he able to delay gratification in life, or is he unwilling to pay the price of waiting for what he really wants?
Does he know the difference between being responsible for his life and blaming himself for his circumstances?
Does he know the difference between repressing his feelings and containing them? Does he always have to repress his feelings, or alternatively always have to express them, or can he chose how important he makes his emotions in each moment?
Does he have an idea what his weaknesses are, and is he able to compensate for them, or have people around him who compensate for them?
This is a partial list, and not in any order, but I think it's how I measure a naive or cynical man vs. what I'd think of as an "initiated man."
Dmitri Bilgere is one of the original four Shadow Work facilitators since its creation in the late 1980s. He has led Shadow Work Seminars all over the US and in Canada, England, and South Africa. He is also a leader of the Inner King Training, a one-on-one coach, a phone coach, and a dating coach. His book Beyond the Blame Game: Creating Compassion and Ending the Sex War in Your Life has been used as a textbook at several universities. He is often quoted about relationship issues in popular magazines, from Cosmopolitan to Maxim. Contact Dmitri at http://www.dbweb.org

© 2005 Reid Baer
* * *

The fame you earn has a different taste from the fame that is forced upon you. - Gloria Vanderbilt

Reid Baer, an award-winning playwright for "A Lyon's Tale" is also a newspaper journalist, a poet with more than 100 poems in magazines world wide, and a novelist with his first book released this month entitled Kill The Story. Baer has been a member of The ManKind Project since 1995 and currently edits The New Warrior Journal for The ManKind Project www.mkp.org

. He resides in Reidsville, N.C. with his wife Patricia. He can be reached at E-Mail.

---
| | | |
| --- | --- | --- |
| | | |
Contact Us | Disclaimer | Privacy Statement
Menstuff® Directory
Menstuff® is a registered trademark of Gordon Clay
©1996-2019, Gordon Clay