Happy Holidaze?

---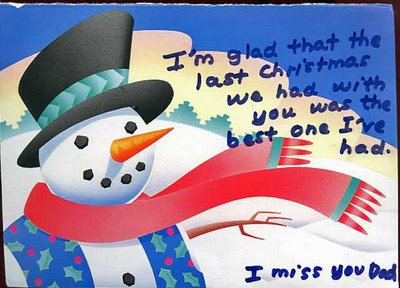 Whether you're celebrating Eid al-Adha (12/8/08, 11/27/09, 10/25/12), Bodhi Day 12/8-16/12), Hanukkah (12/8-16/12), Las Posadas (12/16-24/12), Winter Solstice (12/21/12), Christmas (12/25/12), Kwanzaa (12/26/12-1/1/13), the New Year (1/1) or not celebrating any of them, the holidays can easily become the holidaze.
What comes up for you around the holidays: Shopping, crowds, financial outlet, forthcoming bills, being single, parents/kids/loved ones not around, loneliness, no one to love, or concerned with hurt & tension at family reunions..
What makes you mad: lack of others concern for others, traffic and crowds? Point your finger. How do you judge others? What gets to you, not necessarily about them but about those around you?
Now, turn that finger on yourself - what's at the end of it?) It's not what others are doing - it's how you process it. You get treated the way you teach people to treat you - victim-I'm going to do it all instead of let it pass, others expectations of you........The little kid inside of you is counting down the days with excitement, what did you do to change your attitude? The following is a list of holiday tips:
Awareness - keep in mind that the holiday season may cause you to feel symptoms of stress (highways/lines/rush) - having some awareness will help reduce it.
Remember that the holiday season will soon be over and the passage of time itself will help you get back to your usual self.
Do not overlook your own needs during the holiday season even though you are sensitive to the needs of others. Take care of yourself!
Consider the types of gifts you purchase and remember the old adage, it is the thought that counts, not only the gift. Maybe make something by hand.
Look at the holidays in a new light. Spend less time on preparation and more on love and unity with friends and family. Create new traditions.
Avoid the lines at stores by shopping now.
Do not put expectations on those around you to please you as you want to be pleased. Peace of mind will come when you enjoy others as they are and do not place your expectations on them.
Observe your own thoughts and feelings and remember that any shift from your normal self may be caused by the holiday season.
Manage your time by making lists with priorities.
Exercise at least three times a week. Keep physically active.
Maintain a healthy diet. Cut back on other meals when you are going to a big holiday dinner.
Alcohol is a depressant and contributes to stress. It is also part of our societal conditioning. Use it in moderation, if at all. Do not drive if you drink. Plan ahead for a ride home or take a cab.
Contact family and friends and include them in your plans, if you can. Use the phone to contact far away people. Check on the best times to call for the lowest rates and not get them out of bed, either.
To avoid loneliness, plan to be with friends or other people that may become friends.
Volunteer in your community to help those less fortunate than you during the holiday season. Get a group together to sing at a local children's hospital or some other group activity. This will allow you to be involved with people and avoid feeling lonely.
Use your usual stress management techniques. Deep relaxation exercises several times during the day.
Expose yourself to humor and laugh.
Do all this and you can remove the question mark from the headline and replace it with an explanation mark. - Gordon Clay
See Holiday Survival Guide and Holiday Meal Full Of Cancer Agents See also Stress and Suicide.
* * *
Now the New Year reviving old Desires, The thoughtful Soul to Solitude retires. - Omar Khayyam

---
Contact Us | Disclaimer | Privacy Statement
Menstuff® Directory
Menstuff® is a registered trademark of Gordon Clay
©1996-2019, Gordon Clay