Step Fathers

---
Menstuff® has compiled the following information on Step Fathers.
Click on covers for more specific information.
Both Warmth and Control are Needed
For ex-wives and stepmoms: A guide to getting along
Related Issues: Talking With Kids About Tough Issues, Adolescence, kidstuff, children, fathers, fathers & sons, fathers & daughters, single fathers, military fathers and fathers stories
Books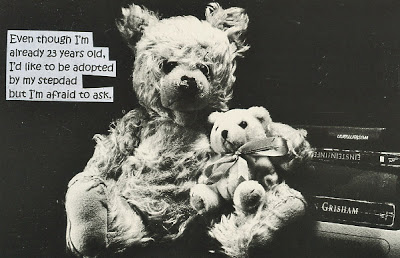 Source: Postsecret.com

Both Warmth and Control are Needed

---
A study of 39 stepfathers found that those who frequently showed both warmth and control parenting behaviors reported having better adjusted to their stepparenting role than the stepfathers who did not engage in these behaviors.

Source: Fine, Mark A., Lawrence H. Ganong, and Marilyn Coleman. "The Relation Between Role Constructions and Adjustments Among Stepfathers." Journal of Family Issues 18.5, (September 1997): 503-525.

* * *

It takes a strong man to accept somebody else's children and step up to the plate another man left on the table.


---
Contact Us | Disclaimer | Privacy Statement
Menstuff® Directory
Menstuff® is a registered trademark of Gordon Clay
©1996-2019, Gordon Clay