relationstuff™
The Menstuff web site has over 171 megabytes of information and resources on over 100 men's issues. The home page can be accessed by going to Menstuff Directory at the bottom of any page. Relationstuff is a separate list of hyperlinks that focus on relationships. You might bookmark this page for direct access in the future.
Doc Love is a West Coast talk show host, entertainment speaker, and coaches men in his seminars. He provides us with a weekly column on relationships. www.doclove.com Judith & Jim, a husband and wife psychology team from the East Coast discuss weekly The New Intimacy from their book by the same name. They can be heard M-F 4-5 PM and Saturdays 9-Noon on www.wisdomradio.com
Being a Man: Dr. Dennis W. Neder is the author of Being a Man in a Woman's World.Got a love, relationship or man/woman question? He'll answer all letters. Write dwneder@remingtonpublications.com for answers or visit: www.remingtonpublications.com


Susie and Otto Collins are spiritual and life partners from the Midwest who are committed to helping others create outstanding relationships of all kinds. Visit their web site at www.collinspartners.com
Click on any photo to access their archive of columns. Update 8/11/02.

Doc Love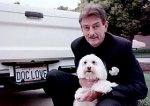 Judith & Jim

Being a Man


Communication
Courtship - Platonic, Cuddle Dates, Snuggle Dates
Differences
Healing
Men on Women
Sexual Brain
Single
Women on Men
Related Issues
New Books
RESOURCES

Magazines/Newsletters
Events
---

VolunteerMatch
Not only the Federal Government, but many corporations have reduced their charitable contributions in recent years. This means reduced services and in many cases, the elimination of services. Many men's services, like this one, are run out of our homes. We foot the bill because of our commitment to men, communities, families, relationships, etc. To keep going, and in many cases just to survive, volunteers are needed. You can make a difference. If you have a few minutes, hours, days, one-time or over a longer period of time, there is a place that can use you.
We are proud to be part of VolunteerMatch, a national non-profit system that has listings for volunteers all over the country. You pick what suits you best. (They don't have a category for "men" yet, and we're working on them.) Below, you can search for opportunities that you can do from home, like the opportunities we have. And they also list opportunities within a mile of your zip code, 6 miles, 20 miles, etc. What have you done lately? Make a difference. It's never to late to start!
---

We are seeking Volunteers in many areas. You can help from home.
Looking for someone who knows how to write effective meta tags.
---
Disclaimer - Information is designed for educational purposes only and is not engaged in rendering medical advice or professional services. Any medical decisions should be made in conjunction with your physician. We will not be liable for any complications, injuries or other medical accidents arising from or in connection with, the use of or reliance upon any information on the web.
---
As a nonprofit organization, a purchase of books through Menstuff helps continue our work to end men's isolation. So, wherever you find a book you would like to purchase, click on the words "Buy this book". Or when you want to see other books on the issue that we might not be aware of, click on the "amazon.com" box at the end of that issue.
---


Menstuff® Directory
Mencare®, Menstuff®, Fatherstuff™, Healthstuff™, Kidstuff™,
and Relationstuff™ are registered trademarks of
The National Men's Resource Center™
©1996-2019, The National Men's Resource Center
---