Daily Thoughts & Issues

| | |
| --- | --- |
| IN THIS ISSUE: | DECEMBER 10 |
Tomorrow's Issue: Human RIghts
Photo of the Week
Scott Spiker/Adventure Photo & Film
Achieve Your Dreams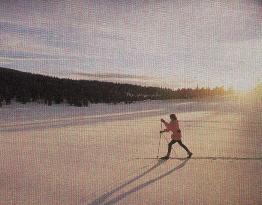 December 10 - *Human Rights Day The day Universal Declaration of Human Rights was adopted, and fundamental rights of all men and women were recognized world-wide (1948). inquiries@un.org Visit www.hurpec.org

who are publishing the live news about the functions which will be held today around the world. * Tom Molineaux, the first unofficial heavyweight champion of the US, was a freed slave from Virginia. He was beaten in the 40th round by Tom Cribb, the English champion, in a boxing match at Copthall Common in London (1810) * The first Nobel Prizes are presented as the legacy of Alfred Berhard Nobel, the creator of dynamite, in recognition of outstanding contributions to humanity (1901). University of Chicago professor Albert Michelson, eminent physicist known for his research on the speed of light and optics became the first US scientist to receive the Nobel Prize. (1907) Ralph Bunche was the first black man awarded the Nobel Peace Prize (1950) He was awarded the prize for his efforts in mediation between Israel and neighboring Arab states in 1949. * Sioux Chief Red Cloud was born in 1822 near North Platte, NE. A courageous leader and defender of Native American rights, he was the son of Lone Man and Walks as She Thinks. His unrelenting determination caused US abandonment of the Boseman trail and of three forts that interfered with their hunting grounds. He died in Pine Ridge, SD on this date in 1909. * Soyuz 26 (USSR) launched with Cosmonauts who linked it with Salyut 6 space station (1977) after an unsuccessful attempt by Soyuz 25 earlier in that year. It spent a record-setting 96 days in space. * Birthdays: Melvin Dewey, Thomas Hopkins Gallaudet, Mark Anthony Aguirre, Kenneth Branagh, Harold Gould.
On this day in 1950, Ralph J. Bunche becomes the first African American to be awarded the Nobel Peace Prize. African American History
I have a runner's watch that measures the pulse. My wife puts it around my penis and measures its rate while she does different things to it. - James, 35 Best of 1001 Sex Secrets Every Man & Woman Should Know
Expecting a new addition to the family? Start early and teach gentleness with a pet or stuffed animal. Show your child how to hold a baby, supporting back and neck, and then praise her or him for the gentleness shown. Dr. Buff's 365 Day Parenting Calendar
In his book A Search for God in Time and Memory, John Dunne suggests that we think about our life as a whole, all the elements of drama in it, which will provide a sense of how out lifetime fits into the larger historical and generational saga of our times. New Passages
I believe that grace is available to everyone, that we are all clocked in the love of God, no one less nobly than another. The only answer I can give, therefore, is that most of us choose not to heed the call of grace and to reject its assistance. All of us are called by and to grace, but few of us choose to listen to the call. The Road Less Traveled
Honoring the mystery in a relationship allows our willfulness about its shape and timing to be placed in a greater context, and we can give over some of our anxiety and effort. Soul Mates
Do not be afraid of the past. If people tell you that it is irrevocable, do not believe them - Oscar Wilde Achieve Your Dreams
The time between the throwing of a bottle with a chart of deserted peoples and the bottles recovery on shore has varied from a few days to sixteen years and the distance from a few miles to five thousand miles. Forgotten English
Things to Be Happy About: Rinse-and-reuse paper towels. Making time for someone. Obeying your heart. 14,000 Things to Be Happy About
It's hard not to pick at it. Really Important Stuff My Kids Have Taught Me
Choice is the exploration of desire and then the selection of action. In every moment, you are choosing either to align yourself with your own true path or to veer away from it. There are no neutral actions. Even the smallest gesture has a direction to it, leading you closer to your path or further away from it, whether you realize it or not. If Life is a Game, These are the Rules
Can you name the bisexual poet born on this day in 1830 who wrote over 1,700 poems but had only seven published during her lifetime? (Answer below.) Gay & Lesbian Calendar
Wreath Cookies: These cookies are a cinch to make - and children love the braiding part. Start with a soft molasses or ginger cookie (3" in diameter). With a 1 1/2" round biscuit cutter (or knife), cut a hole from the center of the cookie. Save the center. Spread a light layer of frosting over the cookie. Loosely braid 3 green sour-sugar straw candies and place on cookie (the frosting will keep the braid in place). Using tiny dabs of frosting, attach cinnamon candies to the braid. Cut out a bow-tie shape from center cutout piece; frost, then coat with sugar crystals and attach to wreath with frosting. Parents Tips & Tricks
"For every minute you are angry, you lose 60 seconds of happiness." - Ralph Waldo Emerson. Before you get angry, ask yourself if it's worth the price you pay for it. Stress Busters
Obstacles are those frightful things you see when you take your eyes off your goal. - Henry Ford Win the Day!
El aprendizaje (ahprehndeeSAHheh) Learning, wisdom. Eres una mujer de gran aprendizaje. You are a woman of great wisdom. Living Language
Answer: Emily Dickinson (1830-1886).
In 1973 the United Nations General Assembly proclaimed the years 1973-1983, beginning December 10, UN Human Rights Day, as the Decade to Combat Racism and Racial Discrimination. Renewing its efforts, the UN designated the years 1983-1993 as the Second Decade to Combat Racism and Racial Discrimination. The adopted Program of Action states the decade's goals and outlines the measures to be taken at the regional, national and international levels to achieve them. In 1992, the Assembly called upon the international community to provide resources for the program to be carried out during a third decade (1993-2017), particularly for the monitoring of the transition from apartheid in South Africa.
Hey Man: Did you make a difference yesterday? Let us know at Contact Us. Do the tough stuff first, and reward yourself with fun stuff later. What Every Man Needs to Know Want to make a difference but you don't know where to start?

Dress Like the Big Fish: How to achieve the image you want and the success you deserve, Dick Lerner. To land a job these days, prospective employees need more than a strong resume. Their dress and image need to mirror their credentials. The author, a Certified Wardrobe Consultant and Certified Custom Clothier, points out, "An investment in an appropriate wardrobe is an investment in career success." In this book he offers sensible, practical advice for everyone from young people looking for their first job or to step up a rung; retiring or recently discharged military personnel who have been wearing a uniform for many years; women and men re-entering the work force; and anyone looking to land a job in this tough job market. Things considered: that sport coast that's on sale may not be such a good buy. Business casual does not mean jeans. Wear wool. When you can't afford wardrobe clothing, buy fewer pieces, but better quality. Dress for the job two levels above you. Also, a check-list for non-clothing items: hair, eyeglasses, facial hair, fingernails. www.DressLiketheBigFish.com, Bel Fir Fashions Press, 2008, ISBN 978-0-9793463-0-9

Plus
December is Kidstuff month. Also check Toy Safety and Happy Holidaze. Holiday Designated Driver, Colorectal Cancer Education and Awareness; Hug-A-Week for Hearing Impaired; International Calendar Awareness; *National Drunk and Drugged Driving Prevention; National Stress-Free Family Holidays; Safe Toys and Gifts; Universal Human Rights Month.
11/1-12/13: Merlin's Snug Hugs for Kids, 11/27-12/26: Ramadan. 11/1/00-01/01/01: Tie One on the Safety; 11/4-12/4: Jewish Book Month. 11/26-12/25: Operation Blessing International's 30 Days of Holiday Hope. 12/1-7: National Aplastic Anemia Awareness; Tolerance; 12/10-16: *Human Rights Week. 12/15-21: International Language Week 12/16-24: Posadas.. 12/17-23: Tell Someone They're Doing a Good Job Week. 12/22-29: Chanukah. 12/25-31: It's About Time Week. 12/26-1/1: Kwanzaa. 12/1: Day without Art/*UN World AIDS Day; 12/2: Pan American Health; International Day for the Abolition of Slavery, Advent/Festival of Lights. 12/3: UN International Day of Disabled Persons. 12/5: Bathtub Party; International Volunteer Day for Economy and Social Development Day. 12/7: *National Pearl Harbor Remembrance; UN International Civil Aviation Day. 12/9: UN Convention on Prevention and Punishment of the Crime of Genocide (1948). 12/10: * Human Rights; International Shareware; UN Combat Racism and Racial Discrimination Day. 12/12: Poinsettia Day. 12/15: *Bill of Rights; Underdog; One Day. 12/17: End Violence Against Sex Workers (International) *Pan American Aviation; Wright Brothers Day. 12/20: Louisiana Purchase; Mudd Day. 12/21: Forefathers'; Humbug; Phileas Fogg Wins a Wager; World Peace Day. 12/25: Christmas, A'phabet Day. 12/26: National Whiner's; Boxing Day. 12/28: Holy Innocents Day. 12/29: UN International Day for Biological Diversity Day. 12/31: Namahage (Japan); Make Up Your Mind Day. World Peace Meditation.
* Means a Presidential Proclamation has been made.
National Missing Children's Day
Help find a missing child!
800.843.5678
24-Hour Hotline
* * *
Men are so competitive that we even "out-die" women in all 15 of the major causes of death in the U.S. Most of these deaths are preventable with a positive change in life-style, eating habits, and/or general health care. Let's not strive so hard to hold on to this record. See what you can change now to live a healthier life.


---
Contact Us | Disclaimer | Privacy Statement
Menstuff® Directory
Menstuff® is a registered trademark of Gordon Clay
©1996-2019, Gordon Clay