Daily Thoughts & Issues

| | |
| --- | --- |
| IN THIS ISSUE: | FEBRUARY 20 |
Tomorrow's Issue: Parenting
Photo of the Week
Achieve Your Dreams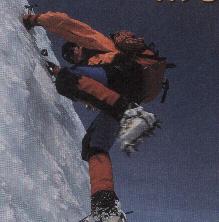 February 20 - In 1962, Lt. Col. John Glenn becomes the first American to orbit the Earth in Friendship 7 (US). He circles the globe three times. * After his defeat in Libya in January, 1943, Rommel retreated to the Mareth Line, an old French frontier position in Tunisia. From there he took the offensive to defeat US forces at Kasserine Pass (1943). He then attacked the 8th Army at Medenine but had to pull back after losing 52 tanks. * Mir Space Station (USSR), a third-generation orbiting space station, was launched without crew from the Baikonur space center at Leninsk. (1986) Believed to be 40 feet long, weigh 47 tons and have six docking ports, both Russian and American crews have used the station. * Student Volunteer Day. * Northern Hemisphere Hoodie Hoo Day. * Birthdays: Sidney Poitier, Robert Altman, William Prescott, Carl E. Stotz, Edward Albert, Charles Barkely, Ron Eldard, Philip Anthony (Phil) Esposito, Stephon Marbury, French Stewart, Peter Strauss, Robert William (Bobby) Unser, James Wilby.* SPECIAL

John Ballew
The man who never alters his opinions is like standing water and breeds reptiles of the mind. - William Blake. Judgment, intolerance, and their wellspring, fear, inhabit us like tics, slowing our walk at ever step. We are afraid, for example, that we might go spinning out of control. We might be annihilated by the unexplained or uncontrolled. So we create these great stories and theories of everything. Our personal grand unified theory that explains every phenomenon and justifies every action. These opinions, which is all they really are, form a protective bubble around us. Selective retention becomes a habit. Denial is immediate; when our beliefs are challenged, the process is easily short-circuited, and we are content to go on, unaltered, unchanged, unheeding, and incomplete. When the irrefutable challenge finally comes, as it will, and our stories will not hold, we will break rather than bend. We will have lost all flexibility. Brittle and alone, we will crack up. Men know that this brittle and bitter man is a man of the past. The transformational man is of a newer generation, whatever his age. Acceptance and humility are real to him; a part of the practice of his life. The ebb and flow of life, the strength in the journey, are in his body and mind. He feels joy without inflation and deep pain without shattering. His story is his own. Do I bend or Break? A Man's Book of the Spirit
That's what happens when you're angry at people. You make them part of your life. - Garrison Keillor. Our problems with anger and our problems in relationships go hand-in-hand. Some of us have help back our anger which led to resentment of our loved ones. Some of us have indulged our anger and become abusive. Some of us have been so frightened of anger that we closed off the dialogue in our relationships when angry feelings came out. Some of us have wasted our energy by focusing anger on people who weren't really important to us. Do we truly want them to become so important? Yet, perhaps the important relationships got frozen because we weren't open and respectful with our anger. It isn't possible to be close to someone without being angry at times. We let our loved ones be part of our lives by feeling our anger when it is there and expressing it openly, directly and respectfully to them - or by hearing them when they are angry. Then, with dialogue, we can let it go. I will be aware of those people I am making important in my life and will grow in dealing with my anger. Touchstones: A Book of Daily Meditations for Men
The poet Rainer Maria Rilke's famous solution to relationship is for each person to protect the solitude of the other; yet two people in a relationship might just as well protect the other's capacity for intimacy. Soul Mates
Next time you read Peter Rabbit by Beatrix Potter, notice that Peter stole from Farmer Brown, lied to his mother, played hooky from school and caused many other problems. Today, Peter Rabbit would be diagnosed with an "impulse control problem". Dr. Buff's 365 Day Parenting
Talk Positive. As much joy as children bring into your world, there's no denying that they leave you and your spouse with little time alone together. However, the amount of time you spend together is not as important as what you fill it with. According to research done at the University of Washington in Seattle, if a husband and wife give to each other five positive responses for every one negative "zinger", they are almost certain to remain happily married - even if they have little time for romance. Parents Tips & Tricks
Things to Be Happy About: Jogging off last night's meal. National Geographic yellow. A call from the library that your requested book is back. 14,000 Things to Be Happy About
Sleep helps us gear down from the previous day and gear up for the next one. Daily exercise can help people fall asleep more readily and sleep more soundly. Just don't engage in strenuous exercise too close to bedtime or you'll have a harder time falling asleep. Stress Busters (Editor: Depends on the type of exercise, as I remember, and as she remembers.)
I have found that being honest is the best technique I can use. Right up front, tell people what you're trying to accomplish and what you're willing to sacrifice to accomplish it. - Lee Iacocca. Win the Day!
Be faithful to your obligations. Life's Little Instruction
Where the Snow Should Go. If you're shoveling anyway, why not shovel snow over the perennial borders and shrub beds (especially berries) to help protect them from repeated freezes and thaws. You've got to put it somewhere. The Old Farmer's Almanac
Communication. "We need to talk" sounds like a doctor getting ready to give you a diagnosis of cancer. Yet, this is one of the most common introductions to intimate matrimonial conversation. Ominous. Unnerving. Scary! The problem results from our fear of confrontation and anxiety when asking for change. Love isn't the guiding experience. Fear rules. So these conversations are hateful, loveless panderings to obligation rather than an intimate exchange and negotiation of desires. Communication s always an exchange of desires, even if all you desire is to be heard telling a story or a joke. So, when you can embrace your lover's desire - as just as legitimate and valuable as your own - then any conversation is an opportunity to learn about one another and learn from one another. Then, "Let's make a couch date" sounds inviting, a promise of more love to come. Even if you're asked to change, it will be during an open conversation filled with love and desire. "Communication is an exchange of desires. Surrender your desires to one another and you'll have honest, intimate communication." Melody Starr Opening to Love 365 Days a Year
Invitar (eembeeTAHR) To treat. Dame la cuenta. Invito yo. Give me the bill. It's my treat. Living Language
*SPECIAL BIRTHDAY:

John Ballew (1954) is a psychotherapist and massage therapist and an instructor for the Body Electric School living in Atlanta, GA. Much of his work involves helping men develop a deeper connection between their sexuality and spirituality. He also works with gay and bisexual men around issues related to intimacy and relationship. www.bodymindsoul.org or E-Mail
The greatest use of life is to spend it for something that will outlast it. - William James
What of my life will last beyond my death? Certainly not the material possessions I've acquired or the honors I've accumulated. All these toys and laurels are left behind and eventually fall to dust. My true contribution is invisible: what I pass on to others in the form of love, guidance, support and acceptance.
It is truly the little kindnesses that count. When I listen to the words of someone younger, when I help a frustrated child, when I support and accept a friend through hard times, I am engaged in timeless, deathless acts. For when I touch other people with love, that kindness is passes on to their friends, their children, and their children's children. Love, by its nature, expands, like ripples in a pond.
Today, I honor my life's service: I will look for an opportunity to do a simple kindness. And, if I have children or have contact with children, I will find avenues where they can begin to learn the value of service by doing service. A Quiet Strength: Meditations on the Masculine Soul
Hey Man: Did you make a difference yesterday? Let us know at Contact Us. Watch a thunderstorm or rainstorm with your mate or your children. What Every Man Needs to Know Want to make a difference but you don't know where to start?

Jeff Kinney's latest Diary of a Wimpy Kid: Dog Days, 2009

. Diary of a Wimpy Kid: The last straw 2009

Also see Diary of a Wimpy Kid:, 2007

; Roderick Rules 2008

; and Do it Yourself Book 2008

. A very fun series and good lessons for fathers of kids, especially boys, who aren't into macho endeavors. Good for all kids to get a sense of some of the trials and tribulations of a not-so-macho boy and ways to handle it. It's fun.

Plus
February is Heart Disease Prevention (Healthy Heart), National Children's Dental Health, Ethnic Equality and *National African-American History Month - a time to honor all peoples and their positive traditions; time to meditate on the equality of all peoples, on the respect due to them and God-Goddess manifesting as African, Asian, European, Latin, Middle Eastern, Native American and Oceanic. The Mystic's Wheel of the Year 2000, AMD/Low Vision Awareness; *American Heart; A Day of Hearts: Child Awareness; International Boost Self-Esteem; International Expect Success; Library Lovers', Marfan Syndrome Awareness; National Children's Dental Health; National Sign Up for Summer Camp; National Weddings; National Wild Bird Feeding; and Plant the Seeds of Greatness Month.
Jan 29-Feb 4: *National Consumer Protection Week. Jan 30-Feb 3: Mid-Winter/Candlemas. Feb 2-9: I Hate Financial Planning Awareness Week. Feb 3-9: Cardiac Rehabilitation Week. Feb 4-10: International Personal and Business Coaching: National School Counseling Week. Feb 6-13: Art of Communication Week. Feb 10-16: Celebration of Love; Enabled Entrepreneurs; Freelance Writers Appreciation; Heart Failure Awareness; Home for Birds; Materials Testing; National Child Passenger Safety Awareness; National Family, Career and Community Leaders of America; National Resurrect Romance Week. Feb 1-17: International Flirting Week. Feb 12-19: National Condom Week. Feb 16-23: National FFA Week. Feb 17-23: International Friendship Week. Feb 18-22: Brotherhood-Sisterhood Week. Feb 19-26: Eating Disorders Awareness Week. Feb 22-24: Second Honeymoon Weekend. Feb 25-Mar 1: Read Me Week. Feb 25-Mar 3: Telecommuter Appreciation Week. Feb 1: Candlemas; Ground Hog Day. Feb 2: National Men's Grooming Day. Feb 3: Torture Abolition Day. Feb 4: Weathermen's Day. Feb. 5: Dump Your "Significant Jerk"; Pay-a-Compliment Day. Feb 6: National Girls and Women in Sports; Wave All Your Fingers at Your Neighbors Day. Feb 7: Laugh and Grow Rich Day. Feb 8: National "DAV" Day. Feb 10: Be Electrific; Motivation; Satisfied Staying Single Day. Feb 11: Lost Penny Day. Feb 12: Black Love; Get a Different Name Day. Feb 13: Race Relations; Read to Your Child Day. Feb 14: Congenital Heart Defect Awareness; National Have-A-Heart; Heart 2 Heart; St.Valentine's Day. Feb 15: Remember the Maine Day. Feb 16: Who Shall I Be Day. Feb 17: National PTA Founders' Day.. Feb 18: President's Day. Feb 19: Student Volunteer Day. Feb 24: Children's Day. Feb 25: For Pete's Sake Day. Feb 27: Spay USA; Paczki Day. Feb 29: Bachelors' Day
* Means a Presidential Proclamation has been made.
National Missing Children's Day
Help find a missing child!
800.843.5678
24-Hour Hotline
* * *
Men are so competitive that we even "out-die" women in all 15 of the major causes of death in the U.S. Most of these deaths are preventable with a positive change in life-style, eating habits, and/or general health care. Let's not strive so hard to hold on to this record. See what you can change now to live a healthier life.


---
Contact Us | Disclaimer | Privacy Statement
Menstuff® Directory
Menstuff® is a registered trademark of Gordon Clay
©1996-2017, Gordon Clay