Daily Thoughts & Issues

| | |
| --- | --- |
| IN THIS ISSUE: | JANUARY 29 |
Photo of the Week
Dugald Bremner/Tony Stone Images
Achieve Your Dreams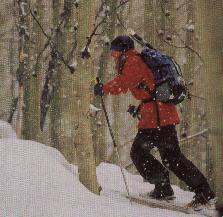 January 29 - Marty's Memorial Day (Nepal) * In 1919, the 18th Amendment (Prohibition) is ratified. It outlaws the making, transporting and selling of alcohol. * An interim policy ending the ban on homosexuals in the US military as announced by President William Clinton. (1993) The policy ended the questioning of military recruits regarding their sexual orientation but allowed removal of openly homosexual members from active service. The policy of "don't ask, don't tell, don't pursue" allowed homosexuals to serve in the armed forces as long as they were discreet.* Birthdays: Thomas Paine (1737), Deist who recognized the inherent rights of all men and women, and opposed non-democratic government. Deists believe Deity to be consistent with Nature and reason. * Vladimir Soloviev (1853), Orthodox Christian mystic who bewailed humanity's alienation from Holy Wisdom and from Nature, its manifestation. The Mystic's Wheel of the Year Tom Selleck, Anton Pavlovich Chekhov, William McKinley, Thomas Paine, Emanuel Swedenborg, John Forsythe (John Freund), Dominik Hasek, Andrew Keegan, Gregory Efthimios (Greg) Louganis, Nick Turturro.
Donate blood. It's always needed and appreciated.
To live a creative life, we must lose our fear of being wrong. - Joseph Chilton Pearce. "You're wrong." "Don't do it like that!" "Don't you know any better?" As we grew up and heard these and other similar phrases again and again, fear and shame took root in our hearts. Wittingly or unwittingly, we often decided to conform and not "rock the boat." Carrying this fear around inside us limited our willingness to create and to risk. When we step off the edge of what is known, and enter into the unknown, we risk losing comfort and safety. The man who challenges the norm, following his dreams instead, often risks contempt and public ridicule. The man who expresses his feelings openly risks creating a new image of himself in the eyes of others. Yet without taking such risks, we remain forever static, closed to the great possibilities that await us. By diving into our life creatively, without worry about making a "mistake", we engage in life and experience its magnificent diversity. Today I will consciously challenge myself. Today I will take a new risk. A Quiet Strength: Meditations on the Masculine Soul
Rather than coming up with new understandings and new and improved ways of doing things, the soul prefers to get what it can gradually, taking its nourishment from what is already present. Soul Mates
Family-Friendly Dinners. Must you eat macaroni every night because it's your children's favorite meal? Or do you risk starving your kids every time you indulge your adult craving for something hot and spicy? Now you can both be satisfied...at the same meal. Simple children's suppers can be turned into savory adult dinners by adding a few extra ingredients and a smattering of spice. For instance, the children's menu can feature macaroni and cheese, rolled ham slices, and broccoli florets with salad-dressing dip. For the adults, stir steamed broccoli, ham stripes, sun-dried tomatoes, hot-pepper sauce and grated Parmesan cheese into remaining macaroni and cheese. Parents Tips & Tricks
People with goals succeed because they make maps to their destination. Achieve Your Dreams
Things to Be Happy About: The softness of angel food cake. 14,000 Things to Be Happy About
Healing is restoration to a state of wholeness and well-being. While healing is generally thought of in physical terms, it is no less essential in the emotional and spiritual realm. Healing is a lifelong process that endeavors to unearth the issues clouding your soul and to repair the metaphorical holes in your heart. If Life is a Game, These are the Rules
If we want to change a situation, we first have to change ourselves. And to change ourselves effectively, we first have to change our perceptions. Seven Habits of Highly Effective People
Be realistic. As you start to make changes in your life and in your schedule, attempt to strike a balance between your outer and your inner goals. And keep in mind you may not be able to do everything you think you want to do. This is one of the keys to keeping life simple. Simplify Your Life
Don't let yourself be pushed into making important decisions without adequate thought. You may be asking for trouble by not taking the time necessary to consider the potential consequences of your choices. Stress Busters
Dads - Teach your daughters the game of Piggly Wiggly for their next sleepover. To play, "It" goes into another room and counts to 20. At 20, "It" comes out, touches a sleeping bag, and says, "Piggly wiggly!" The person inside the bad says, "Oink!" "It" must guess who's inside. To Do Today
Somehow I can't believe that there are any heights that can't be scaled by a man who knows the secrets of making dreams come true. This special secret, it seems to me, can be summarized in four C's. They are curiosity, confidence, courage and constancy, and the greatest of all is confidence, when you believe in a thing, believe in it all the way, implicitly and unquestionably. - Walt Disney Win the Day!
Gay filmmaker John Waters said, "I'm from the old school. You see, I grew up when the good things about being gay were you didn't have to get married and you didn't have to go in the Army." Gay & Lesbian Calendar
When you're tempted to point a finger, lend a helping hand instead. Life's Little Instruction Calendar
Lost, No Reward. Lost, yesterday, somewhere between sunrise and sunset, two golden hours, each set with sixty diamond minutes. No reward is offered, for they are gone forever. - Horace Mann. The Old Farmer's Almanac
Don't climb a ladder with equipment in your hands. Instead, wear a tool belt, or place your equipment in a bucket that you can haul up with a rope. Stanley do-it-yourself Handyman Hints
Acceptance. Most suffering is caused by the refusal to live in reality. How do we do this? We develop an idea of how love is supposed to be and we marry it instead of our flesh-and=blood spouse. Then when reality is different from what it's "supposed to be," we're devastated. We rail at God, we blame our spouse, we suffer the torture of the damned. When you accept reality, you can embrace the vast expanse of experiences and emotions that come to you. From a spiritual perspective, your soul needs these experiences to show you who you really are. From a romantic perspective, love gets richer the more you live in reality. Yes, bad things happen. But when you accept life on life's terms, you open yourself to grief, to anger, to needing one another, to love. Always, always, there is a way to see love in almost any experience if you will but keep your heart open to reality. Open to love the beauty of reality! I see the blessings in all realities. "When we stop running away, when we really accept, that is when even tragedy succumbs to beauty." Katherine Mansfield. Opening to Love 365 Days a Year
Muy (MOOY) - Very. Living Language
You adults really "adopt" each other in the wedding ceremony...feel closer to your mate than to the blood brothers and sisters with whom you grew up. - George Crane.
A marriage is strengthened by reciprocity. The parent-child relationship, on the other hand, should be characterized by trust on the child's part and unconditional love on the parent's. In a family that includes both chosen and biological children, it's important to make no distinctions. Neither way of entering the family entitles a child to special intimacy with its parents.
Children need to know they're loved, no matter what. We all do; unconditional love strengthens our sprits and teaches us to love ourselves. We all have access to an endless source of love and understanding. When we learn to tap it and use it in our family relations, we make this source available to our children - the richest heritage we can bestow. Family Feelings
Hey Man: Did you make a difference yesterday? Let us know at Contact Us. Loving families are true democracies, where all children are loved equally and no one is more equal than another. Family Feelings Want to make a difference but you don't know where to start?

An A-Z Guide to Healing Foods: A shopper's companion by Elise Marie Collins. Confused by all the superfoods? Suffering from supplement overload? Trying to make informed decisions about how best to feed your family but feel like you are lacking the information This book can answer each of these questions and more. Arranged alphabetically and complete with a cross-reference for what's best to eat to treat specific ailments, this guidebook to nutrition is designed to be tucked into your purse, pocket, or shopping bag for easy use. Explore, prepare, procure, grow, taste, savor and above all, enjoy healing foods! 2009 www.redwheelweiser.com ISBN 978-1-57324-419-0

Plus
January is: Birth Defects Prevention, Cervical Health Awareness, National Voluteer Blood Donor; Bald Eagle Watch; Celebration of Life; Fat Free Living; International Get Over It; International Life Balance; It's Okay to Be Different; Love Yourself; March of Dimes Birth Defects Prevention; National Be On-Purpose; National Book; National Clean Up Your Computer; National Environmental Policy Act; National Eye Care; National Glaucoma Awareness; National High-Tech; National Personal Self-Defense Awareness; National Poverty in America Awareness; National Reaching Your Potential; National Yours, Mine and Ours; Senior-Spirit; Sew for the Cure Month.
12/26-1/1: Kwanzaa. 12/31-1/6: Celebration of Life; Diet Resolution; National Lose Weight/Feel Great; New Year's Resolution; Silent Record Week; 1/5-13: Wilderness Wildlife Week of Nature. 1/6-12: Someday We'll Laugh About This Week.1/7-11: National Graves' Disease Awareness Week. 1/7-13: Universal Letter-Writing Week. 1/10-17: International Thank You Days. 1/13-19: Fire the Boss, International Printing, Let Men Be Our Heroes, Special Education Week. 1/14-18: Manwatchers Week. 1/20-26: Healthy Weight, National Creative Frugality, National Nurse Anesthetists, Solo-Preneuring Week. 1/21-25: Direct Deposit Week. 1/22-28: No Name Calling Week 1/21-25: *National Consumer Protection Week. 1/31-2/3: Mid-Winter/Candlemas/Groundhog's Day. 1/1: Attention to Dreams and Desires; Get a Life; Saint Basil's; Z Day. 1/2: Happy New Year for Cats; National Thrift with Flair Day. 1/6: International Respect-full Living Day; National Smith Day. Jan 7: United Kingdom Solid Gold Hat Day. Orthodox Christian Christmas. 1/8: National Bubble; Clean-Off-Your-Desk; Joygerm: Saint Gudula's Feast; Show & Tell at Work Day. 1/12 - National Handwriting Day. 1/15 - Humanitarian, Moliere, National Thank God It's Monday Day. 1/16 - Psychiatric Technicians Day. 1/18: Get to Know Your Customer Day. 1/19: International Sing-out Day. 1/20: Penguin Awareness Day. 1/21: National Hugging, World Religion Day. 1/22: World Religions Day, Celebration of Life Day. 1/23: Rid the World of Fad Diets and Gimmicks Day. 1/24: Just Do It Day - Make the Connection, National Compliment Day. 1/25: A Room of One's Own Day. 1/26: Fun at Work Day, Toad Hollow Day of Encouragement; Spouse's Day. 1/29: Freethinker's, National Puzzle Day. 1/30: Inane Answering Machine Day.
* Means a Presidential Proclamation has been made.
National Missing Children's Day
Help find a missing child!
800.843.5678
24-Hour Hotline
* * *
Men are so competitive that we even "out-die" women in all 15 of the major causes of death in the U.S. Most of these deaths are preventable with a positive change in life-style, eating habits, and/or general health care. Let's not strive so hard to hold on to this record. See what you can change now to live a healthier life.


---
Contact Us | Disclaimer | Privacy Statement
Menstuff® Directory
Menstuff® is a registered trademark of Gordon Clay
©1996-2023, Gordon Clay