Daily Thoughts & Issues

| | |
| --- | --- |
| IN THIS ISSUE: | FEBRUARY 18 |
Tomorrow's Issue: Experience
Photo of the Week
Achieve Your Dreams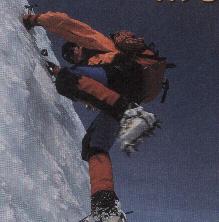 February 18 - Independence Day in Gambia. * Death day of Michelangelo (1564), painter of the Sistine Chapel (where Father God embraces Mother Goddess while reaching out to humanity). The Mystic's Wheel of the Year * Pluto, the ninth planet, was discovered at the Lowell Observatory at Flagstaff, AZ (1930) and was given the name of the Romand god of the underworld. * Elm Farm Ollie became the first cow to fly in an airplance. (1930) During the flight, which was attaned by reporters, she was milked and the milk was sealed in paper containers and parachuted over St. Louis, MO. * On this day in 1908, the first U.S. postage stamp is issued and sells for one penny. * Birthdays: Matt Dillon, Sholem Aleichem, George Peabody, Louis Comfort Tiffany, Wendell Lewis Willkie, Aldo Ceccato, Matt Billon, Milos Forman, John Hughes, George Kennedy, Allan Melvin, Jack Palance, John Pankow, John Travolta.
It takes more courage to reveal secrets than to hide them, more strength to relate to people than to dominate them, more "manhood" to abide by thought-out principles rather than blind reflex. Toughness is in the soul and spirit, not in muscles and an immature mind. - Alex Kara's. In our culture, being a man often means being tough, having sexual prowess, and not showing feelings. We realize in this life of recovery that those are silly and immature myths, even though we see them repeatedly on TV, on billboards and in newspapers. When we are told these things repeatedly, it makes an impact on us. So we need to hear from each other that this is not the way we wish to live. We don't admire these attitudes, and we don't believe the stories. Truly courageous men know themselves. They have been around enough to have depth to their souls, to let themselves love, and to feel the pain of life. Today, I am grateful to know and share my feelings and to have genuine relationships with those I love. Touchstones: A Book of Daily Meditations for Men
In attempting to avoid the pain of responsibility, millions and even billions daily attempt fleeing from freedom. The Road Less Traveled
Send a Video Postcard. We moved recently, and were worried about or three-year-old son missing his grandparents. To stay in touch, we videotape activities and talk about new happenings on one half of a videocassette, then send it to his grandparents. They watch us, tape on the other half, and send it back. It feels like a conversation, and really helps shorten the distance between us. Parents Tips & Tricks
If your life is free of failures, you aren't taking enough risks. Achieve Your Dreams
Things to Be Happy About: FAQs answered. A fireplace smelling of mesquite. Adding raisins to raisin-bran cereal. 14,000 Things to Be Happy About
Be patient. You'll know when it's time for you to wake up and move ahead. - Ram Dass. If Life is a Game, These are the Rules
We are not our feelings. We are not our moods. We are not even our thoughts. The very fact that we can think about these things separates us from them and from the animal world. Self-awareness enables us to stand apart and examine even the way we "see" ourselves - our self-paradigm, the most fundamental paradigm of effectiveness. It affects not only our attitudes and behaviors, but also how we see other people. It becomes our map of the basic nature of mankind. Seven Habits of Highly Effective People
Do one thing at a time. Start with a list. Not a Have To Do Today list, but a new list of the things that really matter. Cut the list in half, and then pick the most important thing, and do it. Then, and only then, go down the list, doing each thing, one at a time. As much as possible, allow no distractions, no interruptions. After the first couple of weeks, consider it a major accomplishment if you're able to cut in half again the number of things you feel you have to do each day. Simplify Your Life
The bad news is that we cause a great deal of our own stress by what we choose to believe, by what we do or don't put into our bodies, and by how well we take care of ourselves in general. The good news is that we can choose to change and make better choices for ourselves to decrease our stress. Ask yourself: "What am I doing or thinking that is contributing to my own stress?" Stress Busters
Snuggle up with your kids and family. Pop popcorn, make hot cocoa, and watch a video like Singin' in the Rain, National Velvet, or My Fair Lady. To Do Today
I've always believed no matter how many shots I miss, I'm going to make the next one. - Isiah Thomas. Win the Day!
In Kleberg County, Texas, the local government unanimously passed the ordinance replacing "hello" since it contains the word "hell" with "Heaven-O!" It's official. The 365 Stupidest Things Ever Said, Workman Publishing.
Las compras (KOHMprahs) Shopping. Vamos de compras! Let's go shopping! Living Language
Remember, if the cake has your name of in, it has no calories. Life's Little Instruction Calendar
If you plan to be away for a week or two, cluster houseplants in one room on a large tray. A little water in the tray will help maintain humidity, but don't let the plants sit with their feet wet. You'll still need someone to water them once or twice, but their job will be easier. The Old Farmer's Almanac
Many times when rage hides in frozen silence or erupts in searing blasts, the desire to punish rushes forward, seducing love with righteousness. We've all felt it, that mind=bending certainty that our lover deserves to be punished for the pain they just caused us. As if we'd never done anything hurtful. As if they'd lived a life of ease and splendor, and now it's their turn to sure. The desire to punish is pure animal instinct. It is not an impulse born of consciousness and compassion. For it compassion were in charge, we would never want our beloved to suffer, even if they'd hurt us. We would know that they had already suffered mightily in this life, and that their hurtful behavior was probably some remnant of that suffering. We all need to learn to be more conscious, more sensitive. None of us needs to be punished. Punishment only begets more punitive behavior. As for change, suggest new behavior, teach by example. Never punish love. "If we could read the secret history of those we would like to punish, we would find in each life enough grief and suffering to make us stop wishing anything more of them." Source Unknown Opening to Love 365 Days a Year
George Washington (Feb 22) is observed today from a Federal level. Some cities call it President's Day to celebrate Abraham Lincoln's birthday (Feb 12) as well. With the adoption of the Monday Holiday Law (which moved the observance of George Washington's birthday from Feb 22 to the third Monday in February), some of the specific significance of the event was lost and added impetus was given to the popular description of that holiday as Presidents' Day. Present usage often regards Presidents' Day as a day to honor all former presidents of the US, though the federal holidays still Washington's Birthday.
Hey Man: Did you make a difference yesterday? Let us know at Contact Us. Practice trusting other men. Start one man at a time; find one many you can trust and confide in him. What Every Man Needs to Know Want to make a difference but you don't know where to start?

Jeff Kinney's latest Diary of a Wimpy Kid: Dog Days, 2009

. Diary of a Wimpy Kid: The last straw 2009

Also see Diary of a Wimpy Kid:, 2007

; Roderick Rules 2008

; and Do it Yourself Book 2008

. A very fun series and good lessons for fathers of kids, especially boys, who aren't into macho endeavors. Good for all kids to get a sense of some of the trials and tribulations of a not-so-macho boy and ways to handle it. It's fun.

Plus
February is Heart Disease Prevention (Healthy Heart), National Children's Dental Health, Ethnic Equality and *National African-American History Month - a time to honor all peoples and their positive traditions; time to meditate on the equality of all peoples, on the respect due to them and God-Goddess manifesting as African, Asian, European, Latin, Middle Eastern, Native American and Oceanic. The Mystic's Wheel of the Year 2000, AMD/Low Vision Awareness; *American Heart; A Day of Hearts: Child Awareness; International Boost Self-Esteem; International Expect Success; Library Lovers', Marfan Syndrome Awareness; National Children's Dental Health; National Sign Up for Summer Camp; National Weddings; National Wild Bird Feeding; and Plant the Seeds of Greatness Month.
Jan 29-Feb 4: *National Consumer Protection Week. Jan 30-Feb 3: Mid-Winter/Candlemas. Feb 2-9: I Hate Financial Planning Awareness Week. Feb 3-9: Cardiac Rehabilitation Week. Feb 4-10: International Personal and Business Coaching: National School Counseling Week. Feb 6-13: Art of Communication Week. Feb 10-16: Celebration of Love; Enabled Entrepreneurs; Freelance Writers Appreciation; Heart Failure Awareness; Home for Birds; Materials Testing; National Child Passenger Safety Awareness; National Family, Career and Community Leaders of America; National Resurrect Romance Week. Feb 1-17: International Flirting Week. Feb 12-19: National Condom Week. Feb 16-23: National FFA Week. Feb 17-23: International Friendship Week. Feb 18-22: Brotherhood-Sisterhood Week. Feb 19-26: Eating Disorders Awareness Week. Feb 22-24: Second Honeymoon Weekend. Feb 25-Mar 1: Read Me Week. Feb 25-Mar 3: Telecommuter Appreciation Week. Feb 1: Candlemas; Ground Hog Day. Feb 2: National Men's Grooming Day. Feb 3: Torture Abolition Day. Feb 4: Weathermen's Day. Feb. 5: Dump Your "Significant Jerk"; Pay-a-Compliment Day. Feb 6: National Girls and Women in Sports; Wave All Your Fingers at Your Neighbors Day. Feb 7: Laugh and Grow Rich Day. Feb 8: National "DAV" Day. Feb 10: Be Electrific; Motivation; Satisfied Staying Single Day. Feb 11: Lost Penny Day. Feb 12: Black Love; Get a Different Name Day. Feb 13: Race Relations; Read to Your Child Day. Feb 14: Congenital Heart Defect Awareness; National Have-A-Heart; Heart 2 Heart; St.Valentine's Day. Feb 15: Remember the Maine Day. Feb 16: Who Shall I Be Day. Feb 17: National PTA Founders' Day.. Feb 18: President's Day. Feb 19: Student Volunteer Day. Feb 24: Children's Day. Feb 25: For Pete's Sake Day. Feb 27: Spay USA; Paczki Day. Feb 29: Bachelors' Day
* Means a Presidential Proclamation has been made.
National Missing Children's Day
Help find a missing child!
800.843.5678
24-Hour Hotline
* * *
Men are so competitive that we even "out-die" women in all 15 of the major causes of death in the U.S. Most of these deaths are preventable with a positive change in life-style, eating habits, and/or general health care. Let's not strive so hard to hold on to this record. See what you can change now to live a healthier life.


---
Contact Us | Disclaimer | Privacy Statement
Menstuff® Directory
Menstuff® is a registered trademark of Gordon Clay
©1996-2019, Gordon Clay